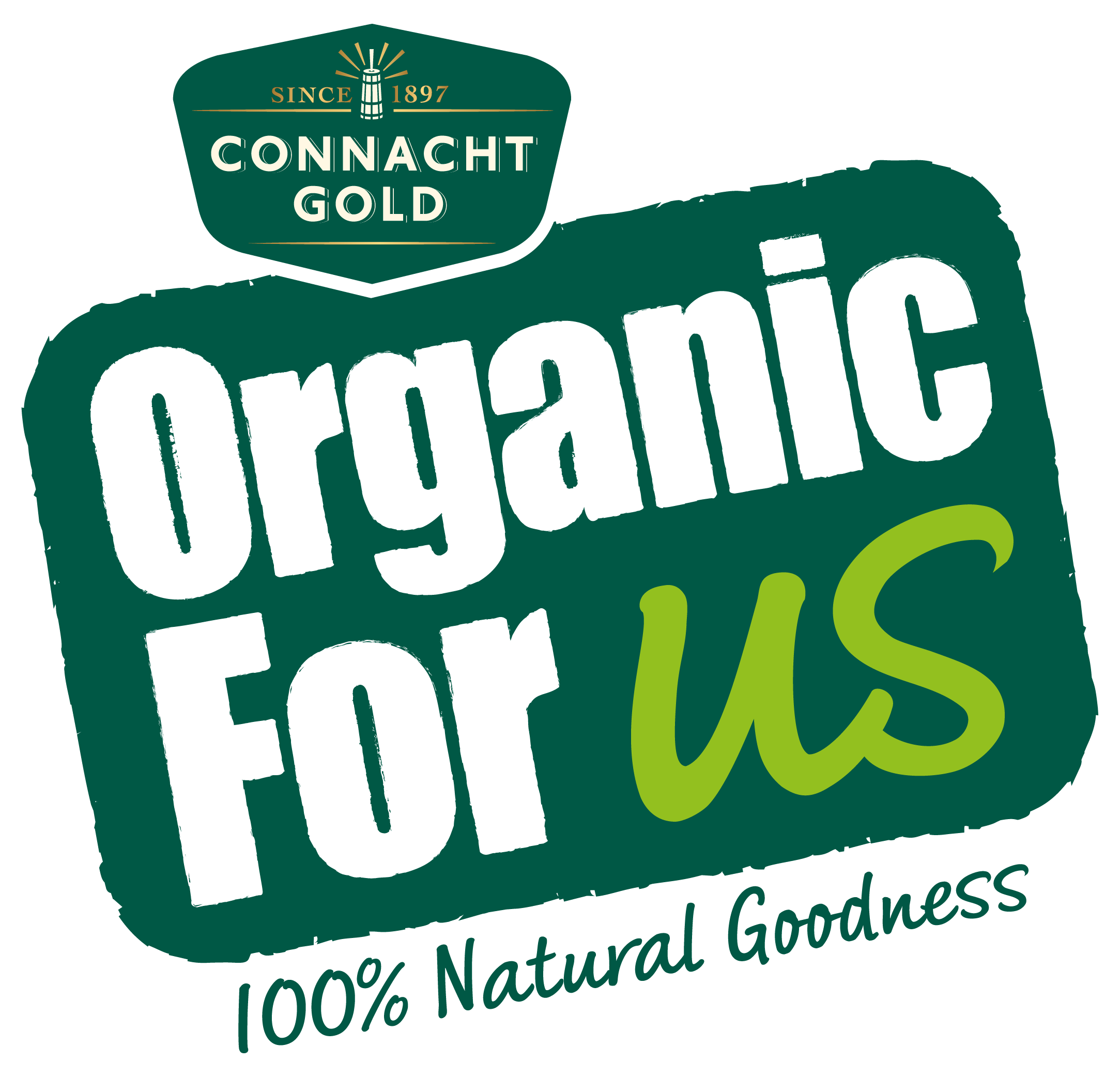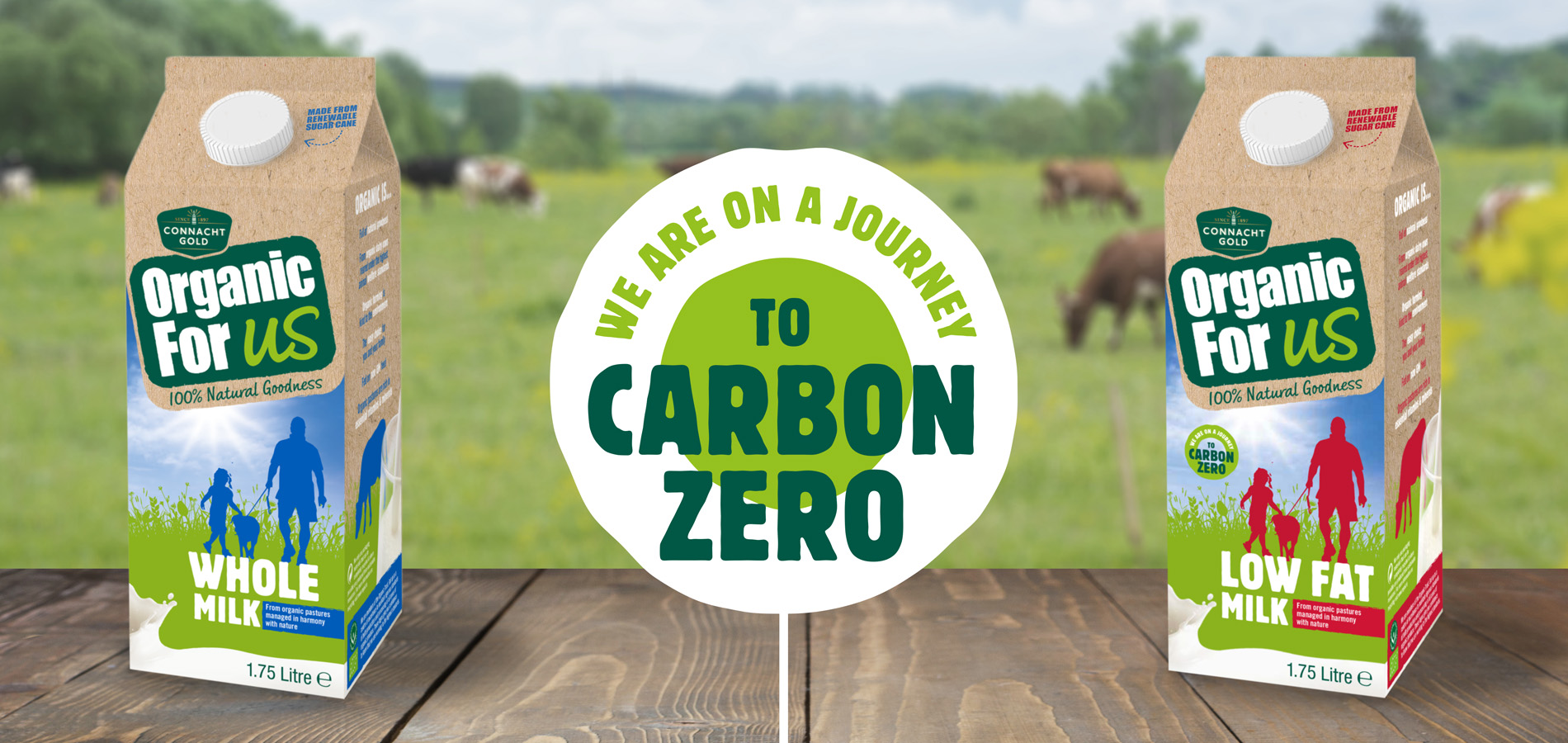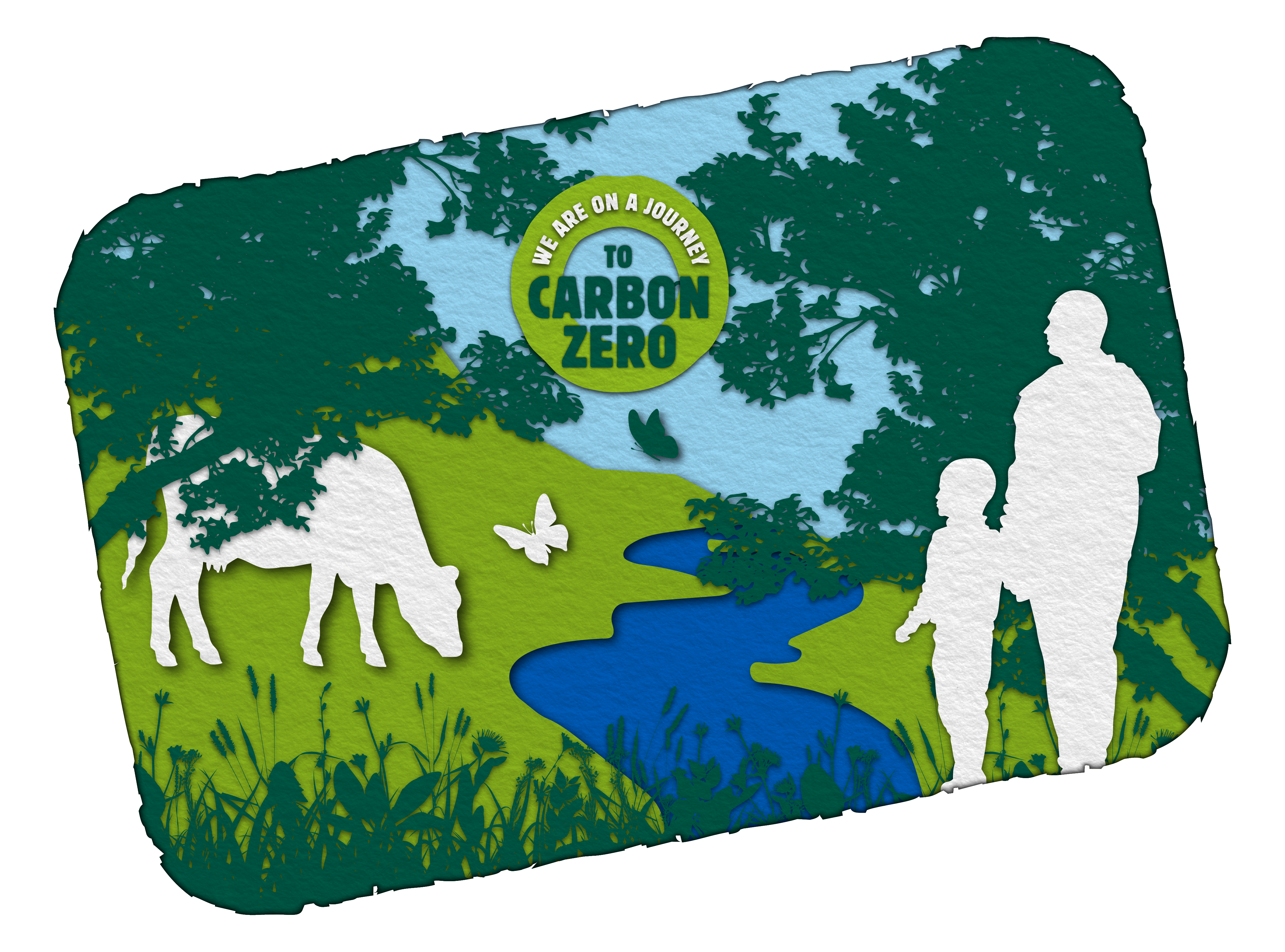 Our journey begins on farm, where our team of advisors support our farming families to produce milk and farm in a manner that protects and enhances animal welfare, water courses and biodiversity, while reducing the Carbon Footprint associated with producing a litre of milk.
Our Production Facility in Co. Donegal
All of our organic milk is collected and brought to our dairy in Killygordon, Co. Donegal. Our goal is to make this facility carbon neutral and we are making major progress to reaching this target.
We have invested in new technology and installed new energy efficient machines. This new equipment has also reduced waste and increased the energy efficiency of systems already in place.
New technology recovers heat from the refrigeration system for use in the pasteurisation and cleaning processes, we have also reduced the use of fuel oil by 70%. This commitment and investment to our journey has reduced the annual carbon footprint of the site by 1,604 tonnes.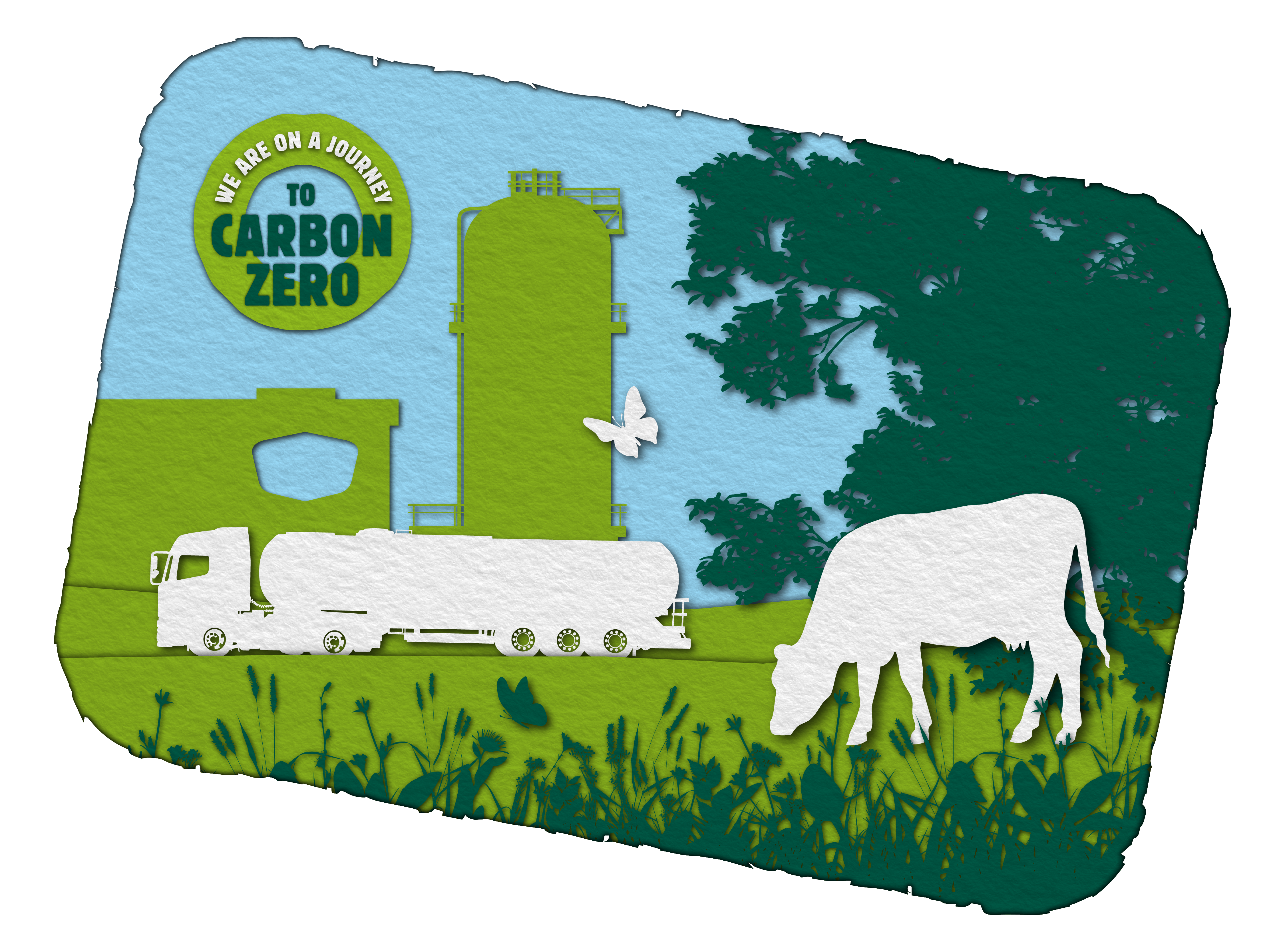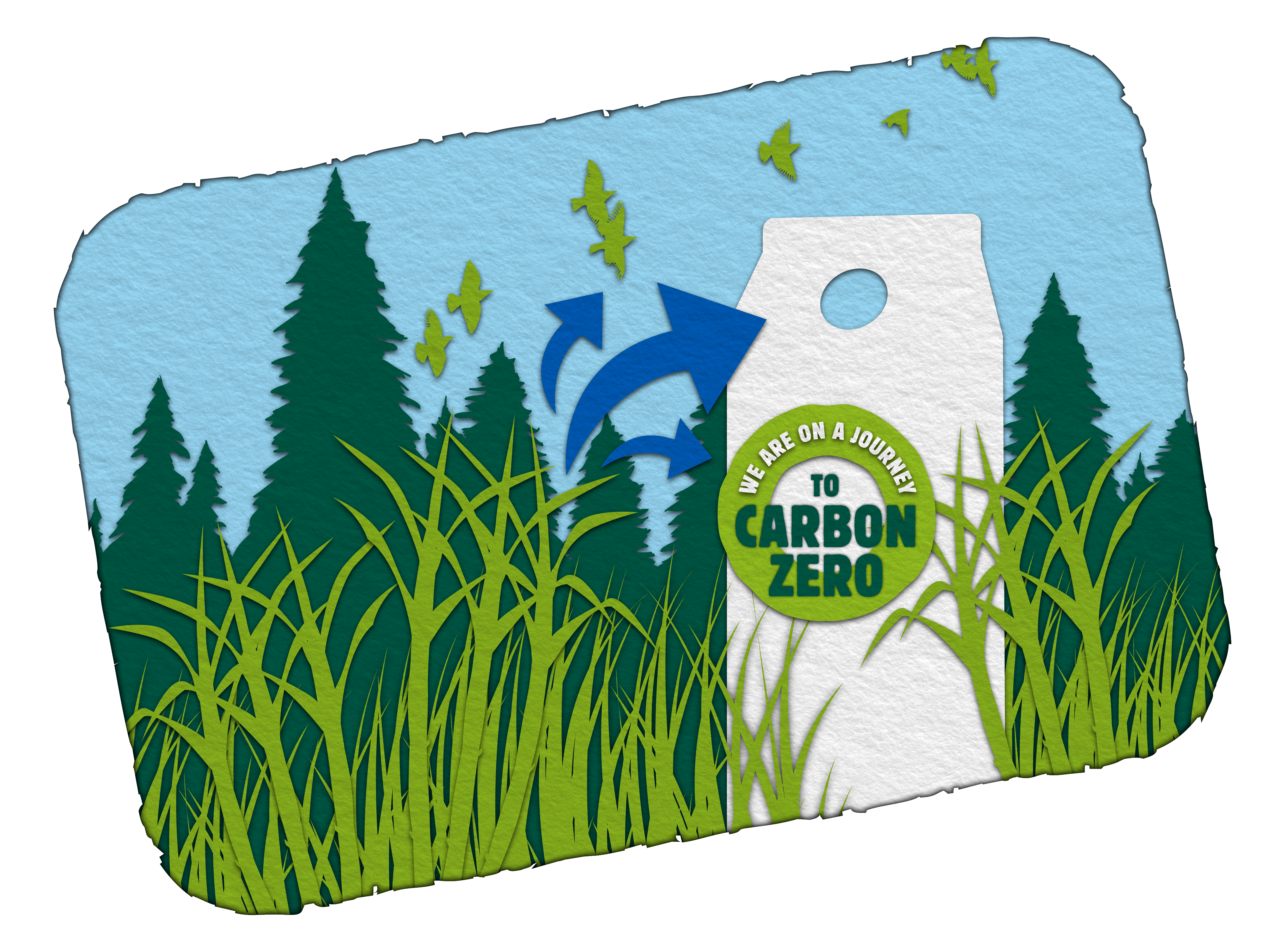 Back in 2018, we switched our packaging from plastic bottles to fully renewable and recyclable cartons. The Tetra Rex® carton, produced by Tetra Pak®, is the world's first, fully renewable beverage carton.
The Tetra Rex carton is made using paperboard and sugarcane-based plastic from responsibly managed sources. These renewable materials absorb carbon dioxide as they grow, which helps reduce climate impact.
Our cartons have been certified Carbon Neutral by the Carbon Trust® and carry the Carbon Trust™ logo on pack. For more information on our carton click here.
The Next Step on Our Journey
The next step of many to come on our journey, is to further reduce the carbon footprint of our milk production plant in County Donegal
by replacing our use of fossil fuel with biogas, which is an environmentally friendly, renewable energy source.