Sundried tomato & rosemary scone
REALing in the years with @connachtgold, celebrating 30 years of the iconic half fat, same real taste butter. Always on our kitchen table growing up and proud to be part of their national campaign to celebrate.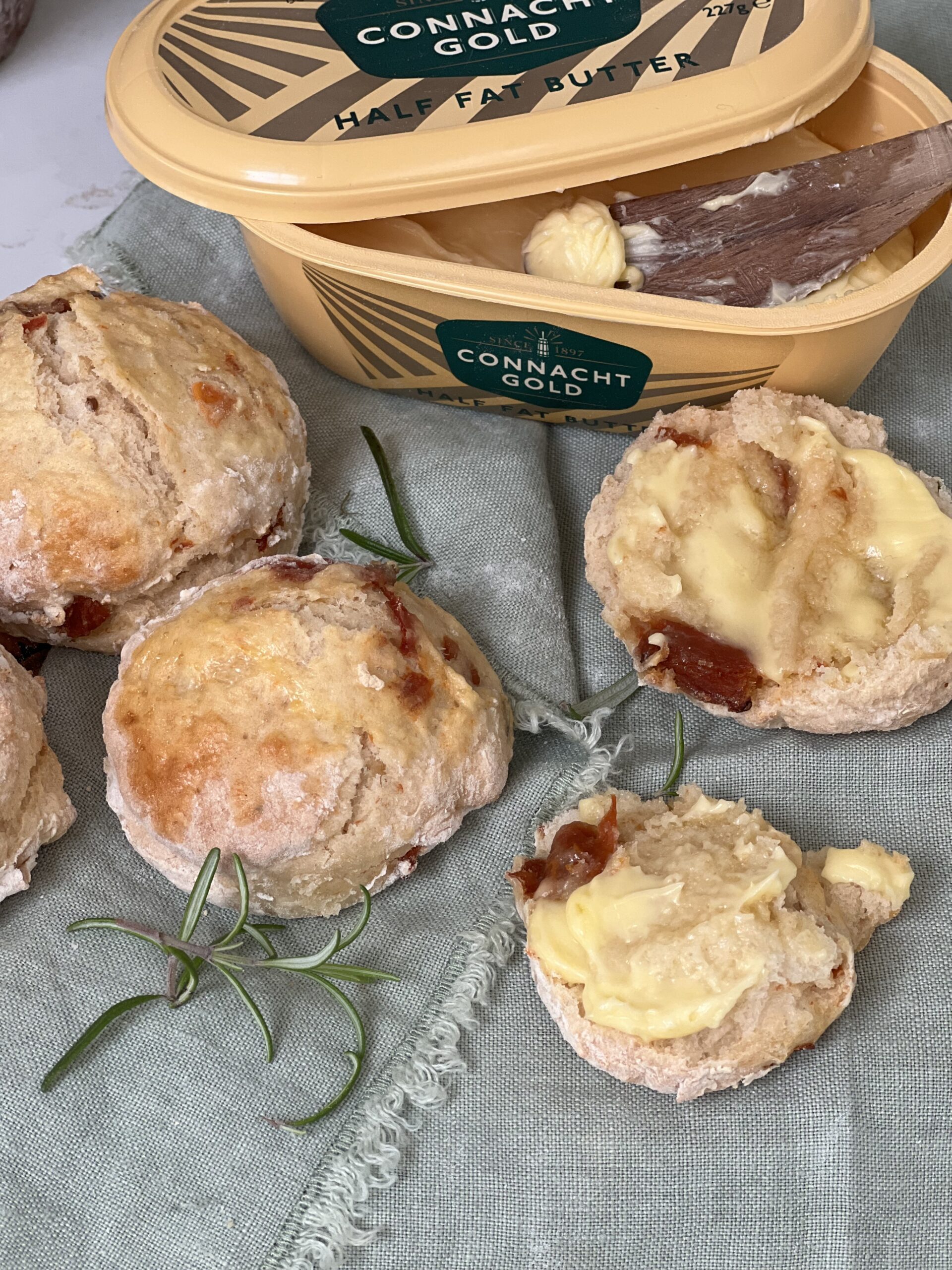 Ingredients
Spread the butter on thick!
425g plain flour
1 good teaspoon of bread soda
500 ml of buttermilk
Sea salt
Sundried tomatoes
Rosemary 1 tsp.
Method
Sieve in flour and bread soda
Add sea salt
Add buttermilk add 400ml first (make sure not too wet)
Add tomatoes and rosemary
Have plenty of flour to knead and cut out scones
Place in preheated oven 180C for 25 mins approx
Recipes
Below you will find a wide selection of recipes that you can make with our delicious Connacht Gold products. Please use the menu selection to find exactly what you're after.
Chef Adrian
www.chefadrian.ie
Adrian Martin is an Irish chef brought up in County Cavan, Ireland. He trained in some of Ireland's most renowned restaurants including MacNean House and Michelin Star restaurant, Bon Appetite in Malahide where he was head of Pastry.
Sarah Battle
@housebythewhitethorns
Sarah lives in the beautiful West of Ireland with her husband and their 5 kids. She began her blog in 2019 to showcase her passion for home improvement and decor and now uses her platform to showcase snippets of daily family life, baking tips and interior inspiration.