Lemon curd and chia seed muffins
This is an easy to follow sweet treat recipe with Connacht Gold, an easy one for the kids too! Have fun!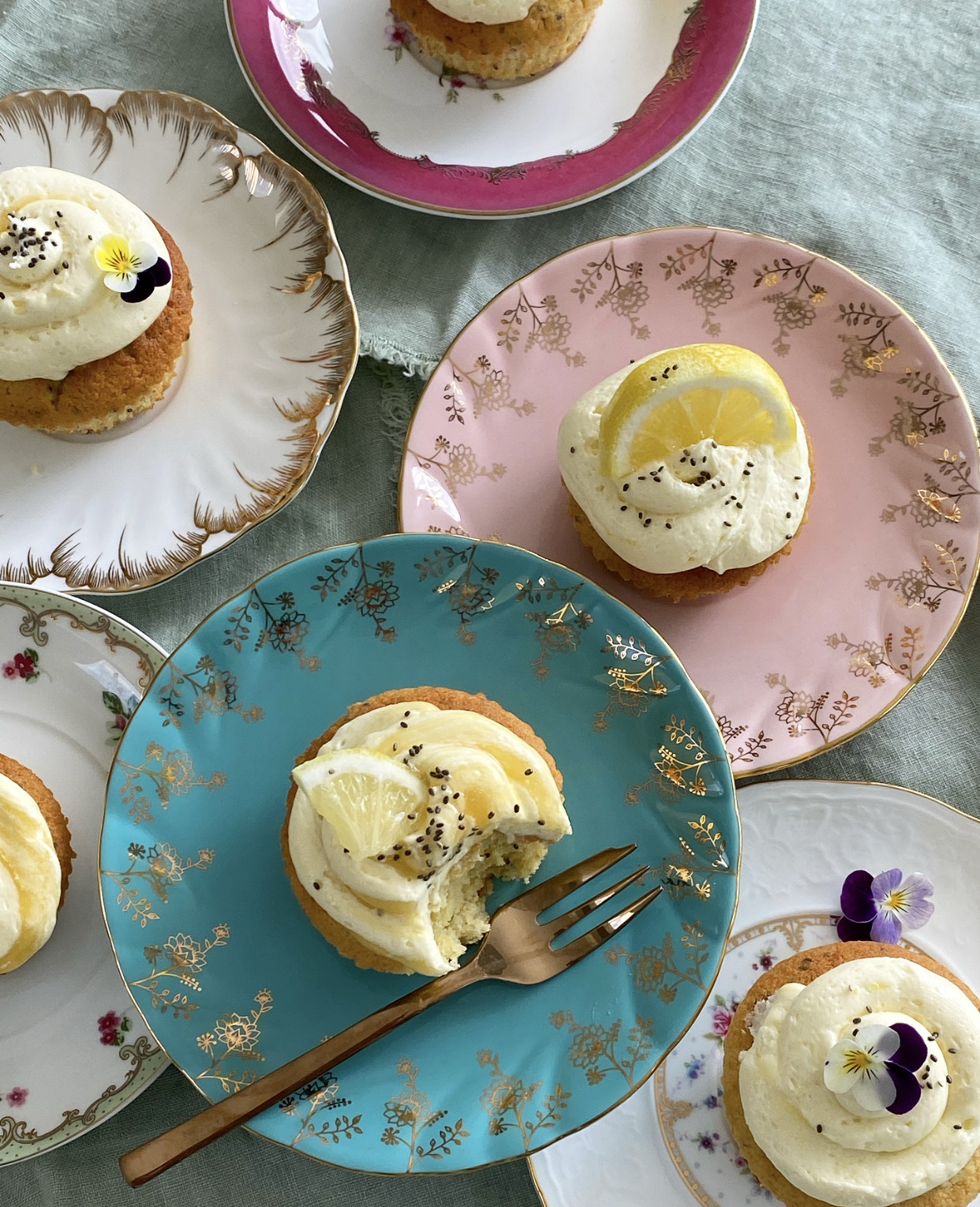 Ingredients
225g self raising flour
zest of two lemons
165g caster sugar
3 eggs
1 tblsp chia seeds
165g Connacht Gold butter (softened)
3 tablespoons of Connacht Gold Fresh Milk
Lemon curd / buttercream icing
125g butter
250g icing sugar
juice of one lemon
Method
Preheat oven to 180c. Line patty tin with muffin cases, then cream butter and sugar together until light and fluffy. Add lemon zest & chia seeds and stir together. Add the eggs and milk. Sieve in flour and gently fold in.
Spoon into patty trays.
Place in the oven for 20 minutes at 180°C.
Meanwhile make the butter icing by adding the butter, icing sugar some lemon zest and lemon juice to the mixer. Mix until it is smooth.
Decorate the muffins, have fun!
Recipes
Below you will find a wide selection of recipes that you can make with our delicious Connacht Gold products. Please use the menu selection to find exactly what you're after.
Chef Adrian
www.chefadrian.ie
Adrian Martin is an Irish chef brought up in County Cavan, Ireland. He trained in some of Ireland's most renowned restaurants including MacNean House and Michelin Star restaurant, Bon Appetite in Malahide where he was head of Pastry.
Sarah Battle
@housebythewhitethorns
Sarah lives in the beautiful West of Ireland with her husband and their 5 kids. She began her blog in 2019 to showcase her passion for home improvement and decor and now uses her platform to showcase snippets of daily family life, baking tips and interior inspiration.