Raspberry and white Chocolate Muffins
So simple to make, I think I used to make these every morning a few years l ago. They are my go to for school cookery classes. 
For the best homemade look use 5×5 inch parchment paper squares, use a can to push down into patty tin.
​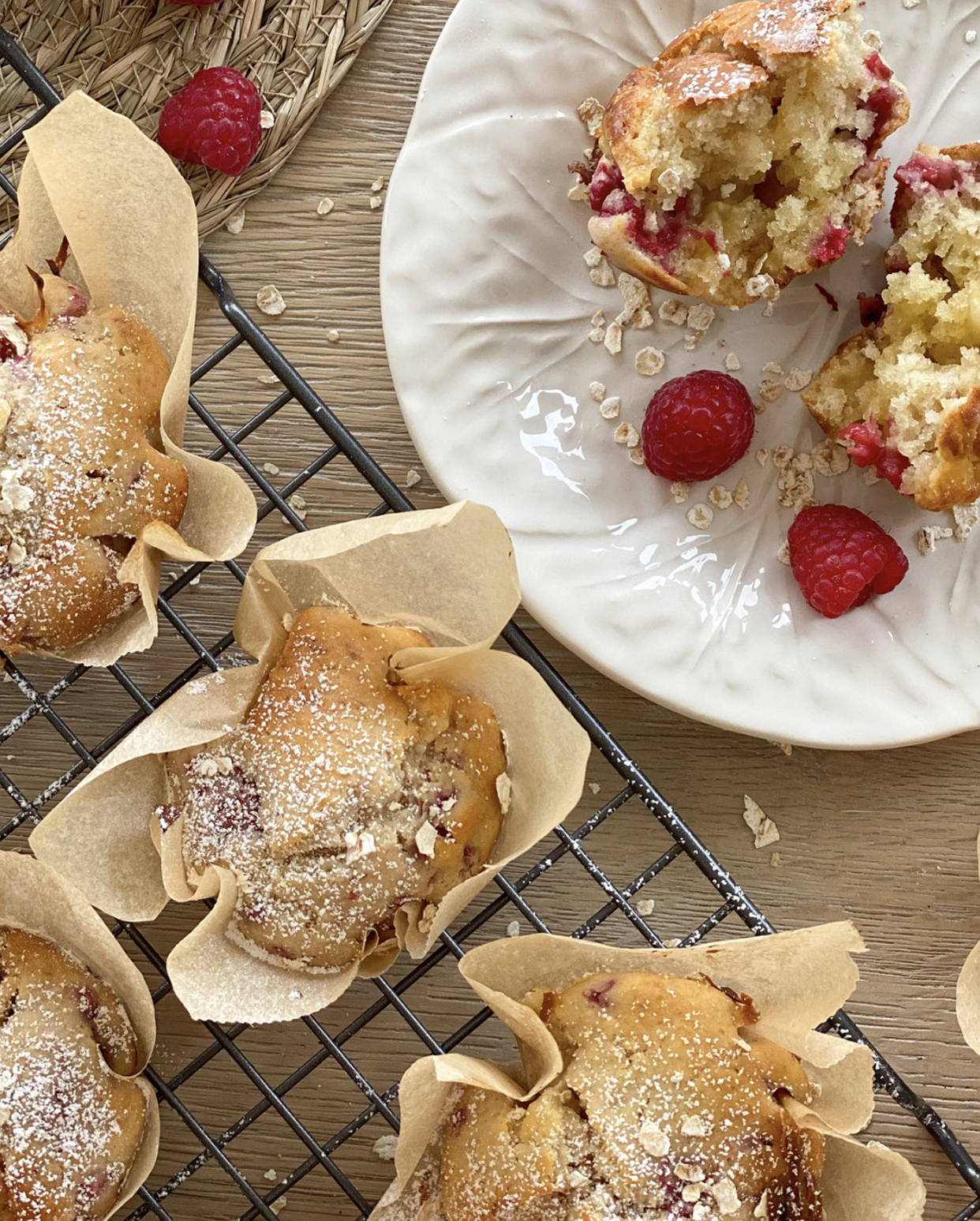 Ingredients
310g plain flour 
2tsp baking powder
55g butter melted 
230ml milk
1 egg
1 tsp vanilla essence 
1 packet white cooking chocolate chopped roughly
1 punnet of raspberries
150g golden caster sugar 
Brown parchment paper
Patty tin
Method
Preheat oven 180C
Sieve flour and baking powder baking powder, add sugar and stir.
Melt Conacht Gold butter in microwave .
Whisk together with Conacht Gold milk and egg.
Pour into dry ingredients and mix well.
Add white chocolate chunks.
Add raspberries.
Stir altogether.
Spoon into muffin cases or parchment paper.
Place in oven for 15-20 mins until skewer comes out clean.
Dust with icing sugar.
Recipes
Below you will find a wide selection of recipes that you can make with our delicious Connacht Gold products. Please use the menu selection to find exactly what you're after.
Chef Adrian
www.chefadrian.ie
Adrian Martin is an Irish chef brought up in County Cavan, Ireland. He trained in some of Ireland's most renowned restaurants including MacNean House and Michelin Star restaurant, Bon Appetite in Malahide where he was head of Pastry.
Sarah Battle
@housebythewhitethorns
Sarah lives in the beautiful West of Ireland with her husband and their 5 kids. She began her blog in 2019 to showcase her passion for home improvement and decor and now uses her platform to showcase snippets of daily family life, baking tips and interior inspiration.