A gorgeous chocolate mousse cake to celebrate at anytime…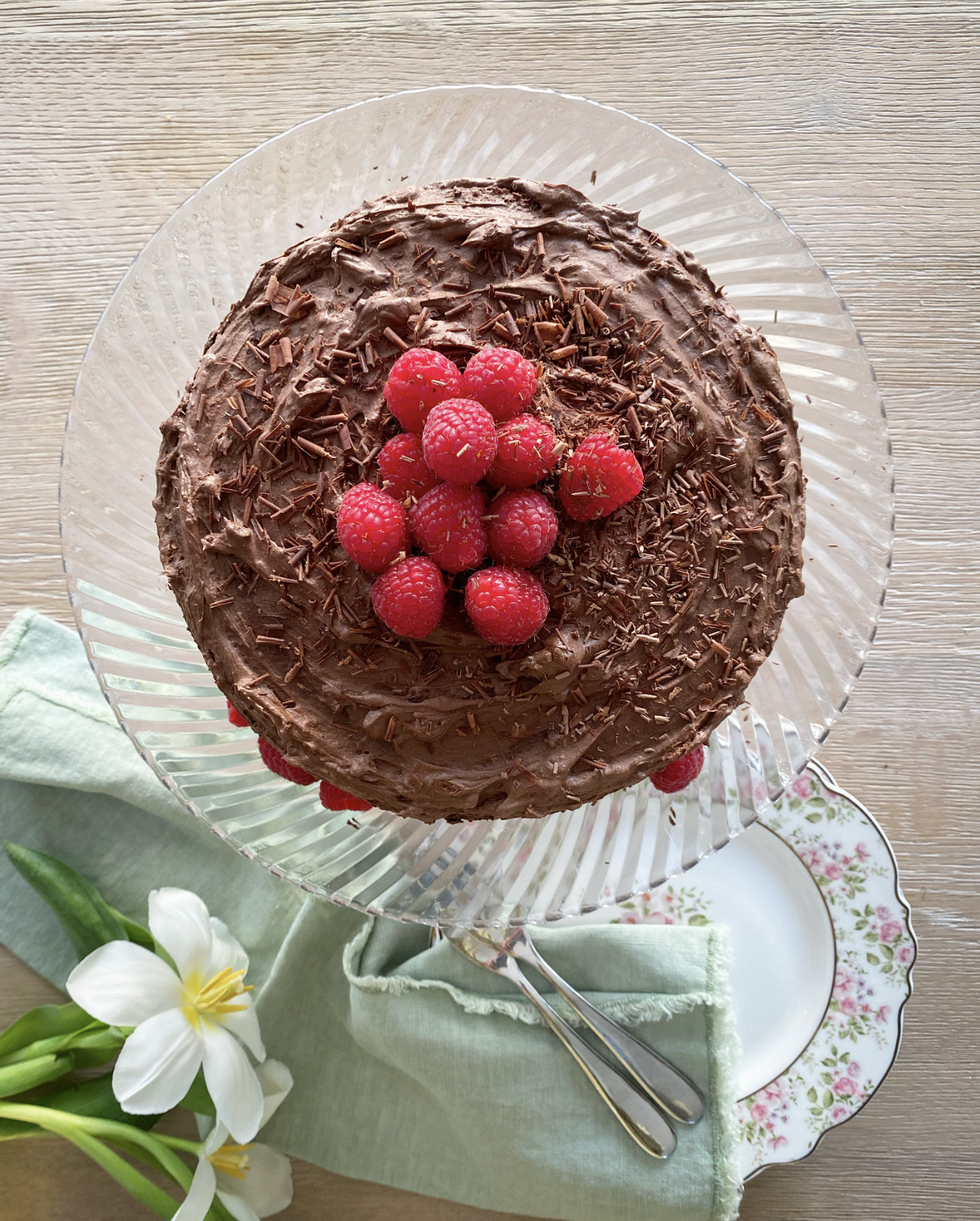 Ingredients
2x 8inch cake tins
100g butter Connacht gold creamery butter
8 eggs
300g caster sugar
200g plain flour
70g cocoa powder
4 tsp baking powder
1 tsp vanilla extract
Mousse (can be eaten on its own!)
275g good dark chocolate
6 eggs separated
3 tablespoon whiskey or add
vanilla extract instead .
175g Connacht Gold butter
Method
Preheat oven to 180C. Butter the sides/base of the cake tins and line with disc of baking parchment .
Make mousse first , put chocolate in a bowl over saucepan of simmering water , leave until just melted.
Beat in egg yolks, then beat in softened butter and whiskey or vanilla extract.
Whisk egg whites until they form stiff peaks. Fold in the chocolate mixture when it cools . Set aside at room temp not in the fridge or it will harden too much.
Make the chocolate sponges
Melt butter and set aside to cool
Place eggs & sugar in large bowl and whisk for 6-8 mins (I used a hand held mixer for this) . Wait until mixture is thick. You can test by drawing a figure of 8 and it should remain visible .
Sieve in flour, cocoa and baking powder . Fold in gently and thoroughly.
Add in melted butter and vanilla extract and fold again.
Divide between the 2 sandwich tins and place in preheated oven for 30-35 mins or when skewer comes out clean .
Remove from oven and allow to cool on wire rack
To assemble the cake
Cut each layer down the centre so you have 4 layers of cake.
Add mousse between each layer and sandwich together.
Cover top and sides of cake with remaining mousse , smoothing over with palette knife.
Decorate with chocolate shavings and raspberries.
Enjoy for days
Recipes
Below you will find a wide selection of recipes that you can make with our delicious Connacht Gold products. Please use the menu selection to find exactly what you're after.
Chef Adrian
www.chefadrian.ie
Adrian Martin is an Irish chef brought up in County Cavan, Ireland. He trained in some of Ireland's most renowned restaurants including MacNean House and Michelin Star restaurant, Bon Appetite in Malahide where he was head of Pastry.
Sarah Battle
@housebythewhitethorns
Sarah lives in the beautiful West of Ireland with her husband and their 5 kids. She began her blog in 2019 to showcase her passion for home improvement and decor and now uses her platform to showcase snippets of daily family life, baking tips and interior inspiration.