A really easy cheese scone recipe, perfect for lunchboxes or the snack bag. Fussy eaters in this house and every week is different. Anyways for the last few weeks they have been munching these down.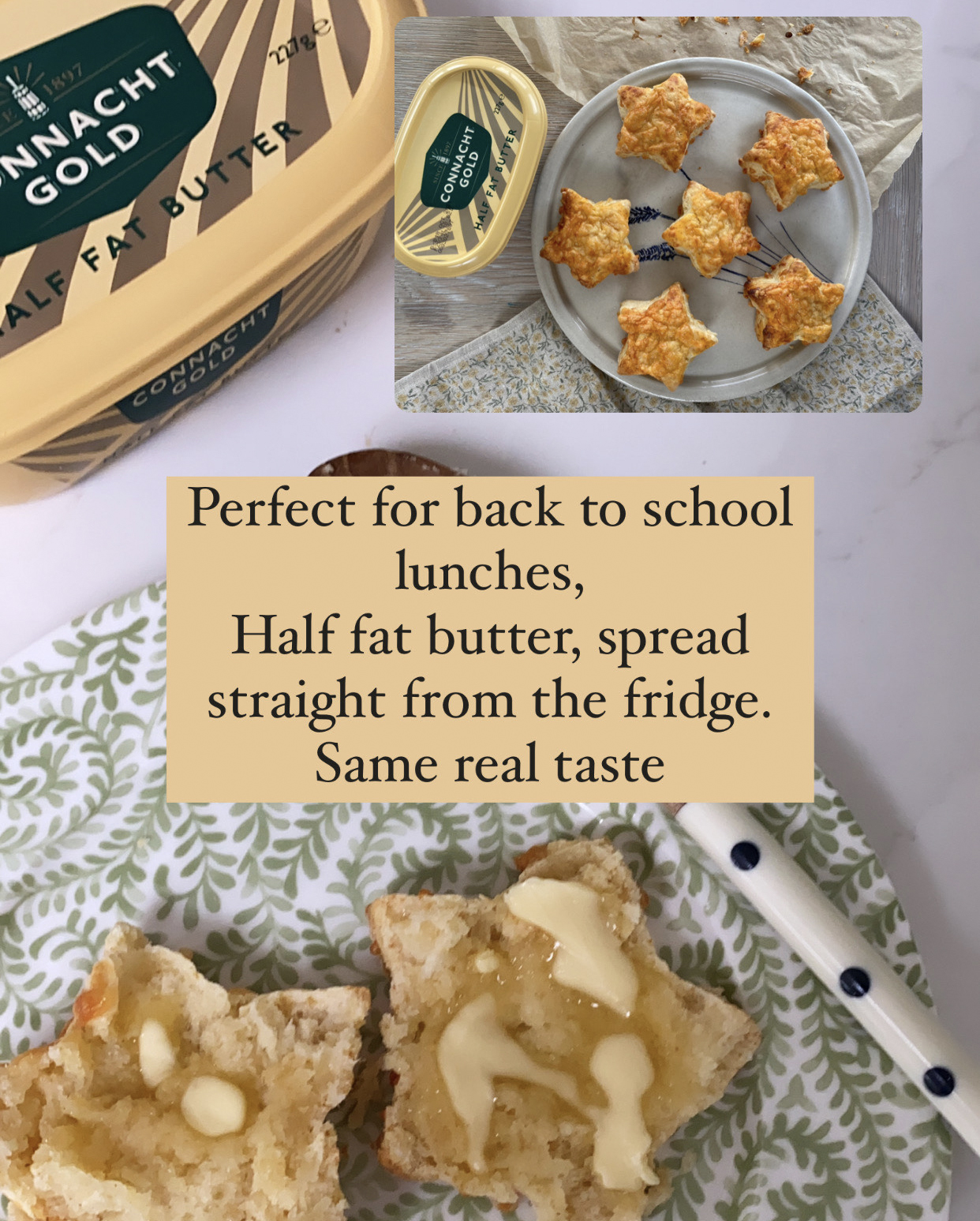 Ingredients
225g plain flour 
3 good teaspoons of baking powder
90 – 100ml Connacht Gold Fresh Milk  
1 egg
55g Connacht Gold Creamery butter
100g white cheddar 
1 teaspoon of tomato purée 
Method
Preheat oven to 180C
Sieve flour and baking powder , rub in the butter until it resembles breadcrumbs.
Add the grated cheese
Mix the milk with the egg
Add to the dry ingredients, bring together with a knife.
Knead very lightly on a floured surface, don't over knead, the dough should be soft.
Roll to under 1 inch thick 
Cut out shapes.
Glaze with left over liquid & add teaspoon of tomato purée to this. 
Pop on baking tray in oven at 180C for 15 minutes.
You can double the ingredients, batch freeze and they're quick enough to make in the morning or night before.
Recipes
Below you will find a wide selection of recipes that you can make with our delicious Connacht Gold products. Please use the menu selection to find exactly what you're after.
Chef Adrian
www.chefadrian.ie
Adrian Martin is an Irish chef brought up in County Cavan, Ireland. He trained in some of Ireland's most renowned restaurants including MacNean House and Michelin Star restaurant, Bon Appetite in Malahide where he was head of Pastry.
Sarah Battle
@housebythewhitethorns
Sarah lives in the beautiful West of Ireland with her husband and their 5 kids. She began her blog in 2019 to showcase her passion for home improvement and decor and now uses her platform to showcase snippets of daily family life, baking tips and interior inspiration.